The virus transport medium tube set is specially designed for large-scale screening of asymptomatic coronavirus infections, which is suitable for large-scale testing projects such as schools, factories, units and urban areas, with the advantages of efficient screening and resource-saving.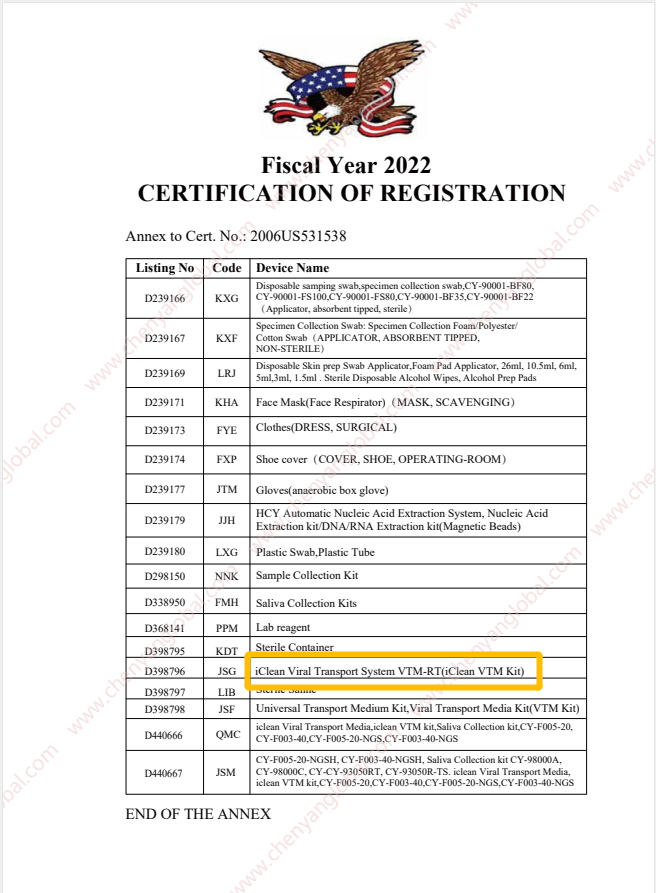 Introduction
HCY virus transport media are made of medical grade PP, with unique structural design and manufacturing process to prevent night leakage, and are RNA-free, DNA-free, endotoxin-free, high temperature resistant, high pressure resistant, and high speed centrifugal resistant.
Different specifications of disposable virus transport media tube to meet different needs, 30ml of virus sampling tube can collect and save 20 swab samples.
The swab tip of the sampling swab is available in flocked, polyester fiber, rayon and other materials, made by a special process, with no DNA/RNA, no RNA enzyme, no DNA enzyme. High collection rate, high release rate, easy to operate, easy to break, no debris and other characteristics, greatly improve the sampling success rate and detection rate.
The product is equipped with a biosafety bag, which can be used for preservation and transfer of specimens after collection to prevent accidental leakage and enhance safety.
Each set of virus transport media contains 1 sampling tube pre-filled with virus preservation solution and the corresponding number of flocked sampling swabs.
Specifications of VTM Kit
| Inactivated VTM | Non-inactivated VTM | Swabs | Tube specification | Virus preservation solution |
| --- | --- | --- | --- | --- |
| CY-A-F005-10 | CY-B-F005-10 | 1pc | 10 ml | 2 ml |
| CY-A-F005-20 | CY-B-F005-20 | 2pcs | 10 ml | 3 ml |
| CY-A-F005-30 | CY-B-F005-30 | 5pcs | 10 ml | 5 ml |
| CY-A-F005-31 | CY-B-F005-31 | 10pcs | 10 ml | 6 ml |
| CY-A-F005-41 | CY-B-F005-41 | 20pcs | 30 ml | 12 ml |
Guidelines for use
Disinfect both hands well and check that the swab package is intact before opening it.
Using a sampling swab to the target site for sampling.
Immersion of the swab tip of the sampling swab into the virus preservation solution.
Break the sampling swab at the break point.
Repeat steps ① to ④ for subsequent sampling. After a sufficient amount of swab sample has been collected in the sampling tube, tighten the cap and shake gently several times to complete sampling.
Immediately place the sampling tube in a biosafety bag and seal it for transfer for testing.
产品中心